Beauty
Short Hair Styles for Women : The Ultimate Guide
Hey there, ladies! Are you ready to rock a fabulous short hairdo? Well, you've come to the right place. In this ultimate guide, we'll explore a variety of trendy short hair styles that are perfect for women who want to embrace a chic and sassy look. From pixie cuts to bob hairstyles, we've got you covered. So, let's dive in and discover the endless possibilities of short hair!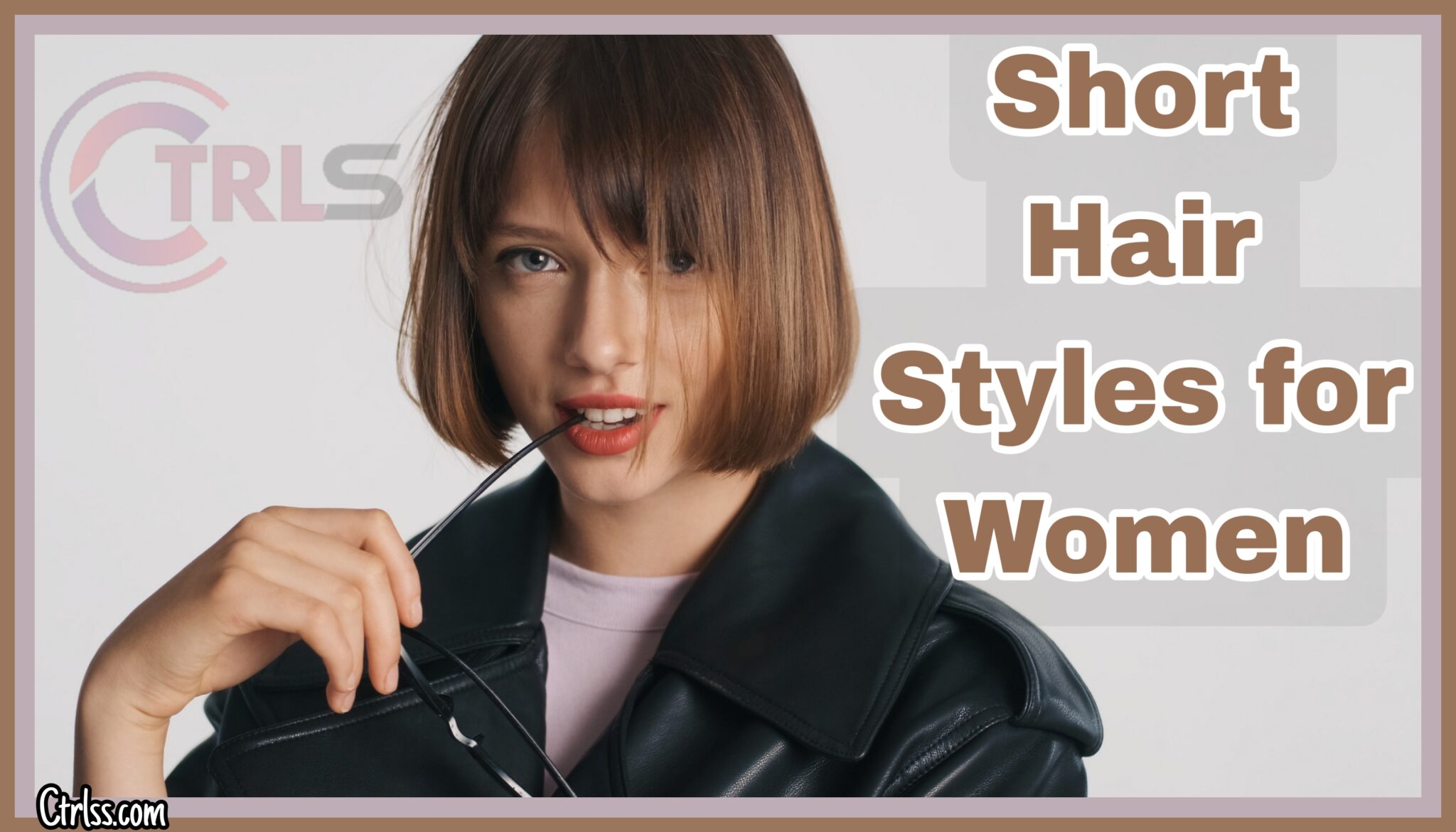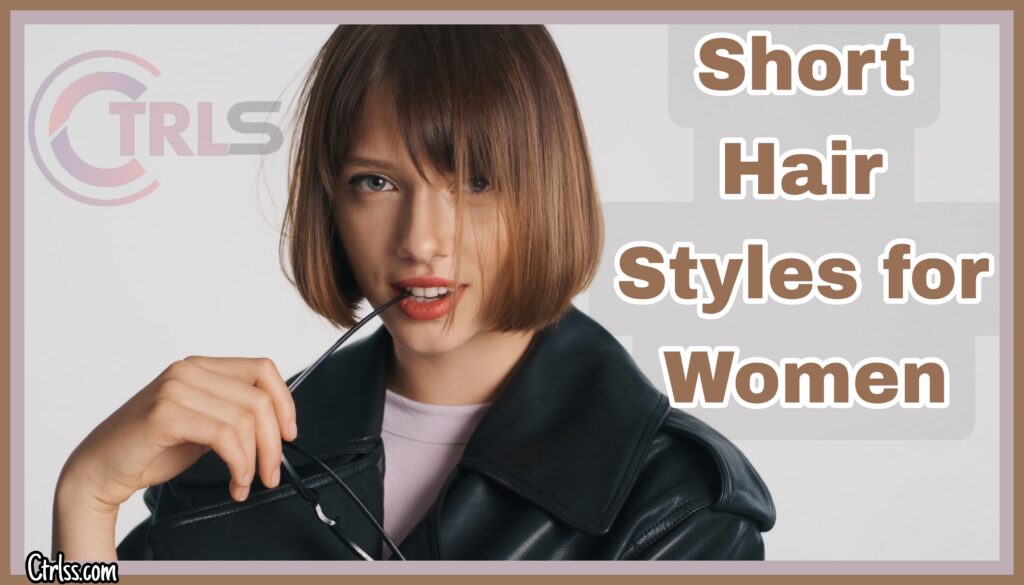 Why Short Hair?
Before we dive into the world of short hair styles, let's take a moment to appreciate why going short can be a game-changer. Short hair is not only trendy and stylish but also incredibly versatile. It can accentuate your features, highlight your personality, and make a bold fashion statement. Plus, short hair is low-maintenance and perfect for those who live a fast-paced lifestyle. So, if you're ready to unleash your inner diva, let's explore some fabulous short hair styles together!
The Classic Bob
Let's start with a timeless classic – the bob. The bob hairstyle has been a go-to choice for women of all ages and has never gone out of style. With its clean lines and elegant silhouette, the bob is a true icon. Whether you opt for a sleek chin-length bob or a playful asymmetrical bob, this style is sure to turn heads. It's versatile, chic, and works well for various hair textures and face shapes. So, if you're looking for a sophisticated yet trendy look, the bob is a fantastic option.
The Edgy Pixie
If you're feeling bold and adventurous, the edgy pixie cut might be just what you need. This short and daring style is all about confidence and attitude. With its cropped length and textured layers, the pixie cut adds a touch of rebellion to your look. It's perfect for women who want to break free from traditional beauty standards and embrace their uniqueness. Whether you go for a spiky pixie or a softer, tousled version, this style will make you feel empowered and ready to conquer the world.
The Playful Shag
Looking for a short hair style that's full of life and movement? Say hello to the playful shag! This trendy hairstyle is all about layers, texture, and effortless style. The shag is characterized by its choppy ends and tousled look, giving you a carefree and youthful vibe. It's a great option for women with naturally wavy or curly hair, as the layers enhance the natural volume and texture. So, if you want a hairstyle that's fun, flirty, and full of personality, the shag is the way to go.
The Elegant Pixie Bob
For those who can't decide between a pixie cut and a bob, we have the perfect solution – the elegant pixie bob. This hybrid style combines the best of both worlds, giving you a sophisticated and modern look. The pixie bob features shorter layers in the back and longer, face-framing layers in the front, creating a beautiful contrast. It's a versatile style that can be tailored to suit your preferences, whether you want a sleek and polished look or a more tousled and textured appearance. With the elegant pixie bob, you'll exude confidence and grace wherever you go.
Wolf Cut : The Trendiest Haircut of 2024
Styling Tips and Tricks
Now that we've explored some amazing short hair styles, let's talk about how to make them truly shine. Here are a few styling tips and tricks to help you rock your short hair with confidence:
Invest in Quality Products: Short hair tends to require less product, but it's essential to choose high-quality options that nourish and protect your locks.
Play with Texture: Experiment with different texturizing products to add volume, definition, or a tousled look to your short hair.
Accessorize: Don't be afraid to accessorize your short hair. Headbands, clips, and stylish hairpins can add a touch of glamour to any short hairdo.
Embrace Heat Styling: Flat irons and curling wands can be your best friends when it comes to creating versatile looks with short hair. Just remember to use heat protectant spray before styling.
Visit Your Stylist Regularly: Short hair requires frequent trims to maintain its shape and style. Schedule regular appointments with your stylist to keep your short hair looking fresh and fabulous.
Find the Best Hair Salon Near You
You've reached the end of our ultimate guide to Short Hair Styles for Women! We hope this article has inspired you to embrace the beauty and versatility of short hair. Whether you choose a classic bob, an edgy pixie, a playful shag, or an elegant pixie bob, remember to wear your new style with confidence and flair. Short hair is all about expressing your individuality and embracing your unique features. So, go ahead and rock that short hair like the fierce and fabulous woman you are!
Remember, the key to finding the perfect short hair style is experimenting and finding what works best for you. Don't be afraid to try different styles and make them your own. And always remember, confidence is the best accessory you can wear!
Short Hair Styles for Women
So, if you're ready to transform your look and embrace the world of short hair, start exploring the fabulous styles we've discussed. Whether you want a classic, elegant bob or a daring and edgy pixie cut, there's a short hair style out there that will make you feel like a million bucks.
So, ladies, it's time to take the plunge and embrace the world of short hair styles. Experiment, have fun, and find the perfect style that brings out your inner beauty and confidence. With the right cut, a touch of creativity, and a sprinkle of sass, you'll rock any short hair style with style and grace.
Now go out there and let your short hair be your ultimate fashion statement. Own it, flaunt it, and show the world just how fabulous you can be!