Business
Fiverr for Buyers : Your Ultimate Guide to Navigating the Marketplace
Hey there, fellow buyers! Are you ready to unlock the full potential of Fiverr and make your purchasing experience a breeze? Look no further, because we've got you covered with this comprehensive guide to mastering Fiverr for buyers. Whether you're a newbie or a seasoned Fiverr user, this article will equip you with all the tips, tricks, and insights you need to navigate the marketplace like a pro. So, fasten your seatbelts, grab a cup of your favorite beverage, and let's dive into the exciting world of Fiverr!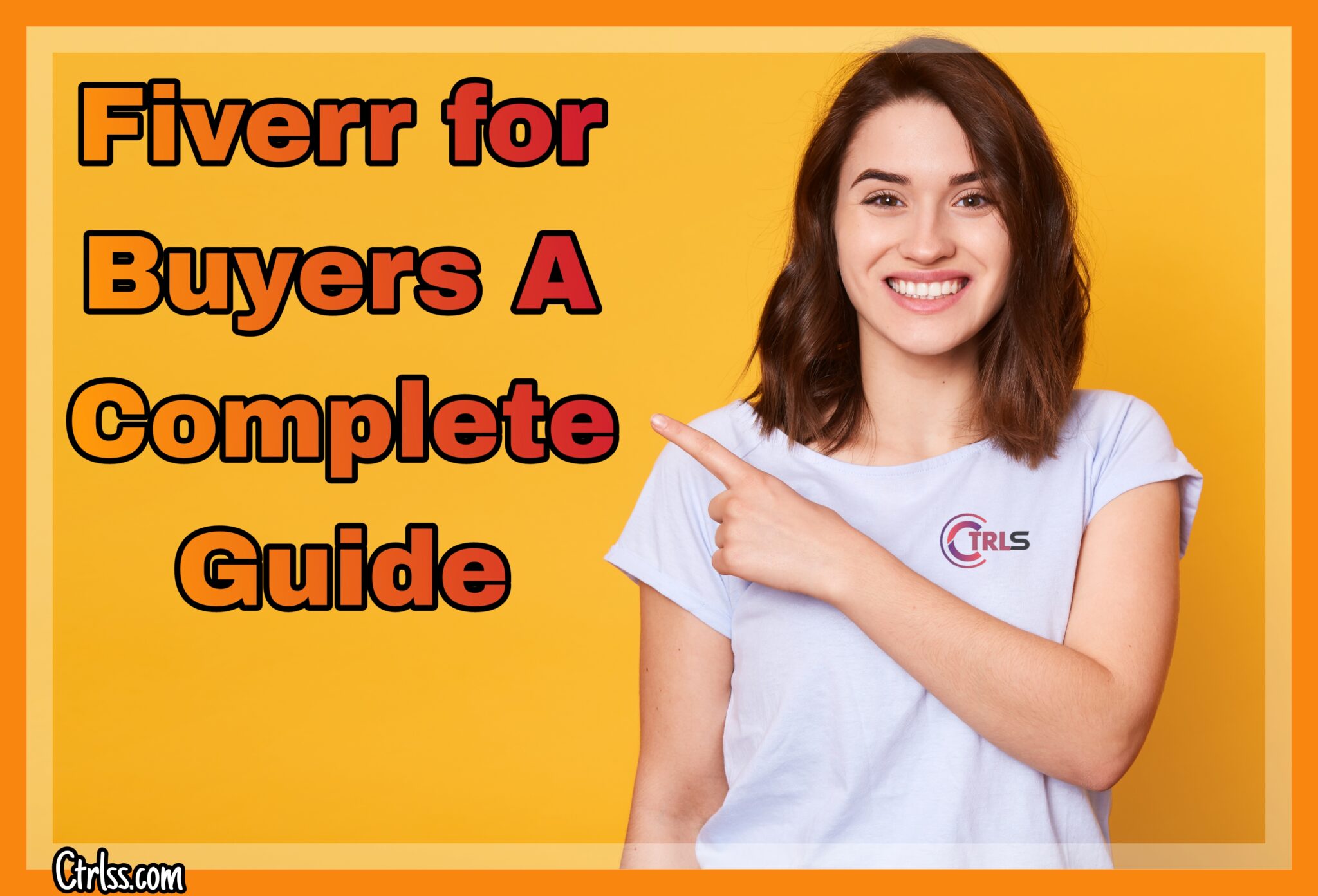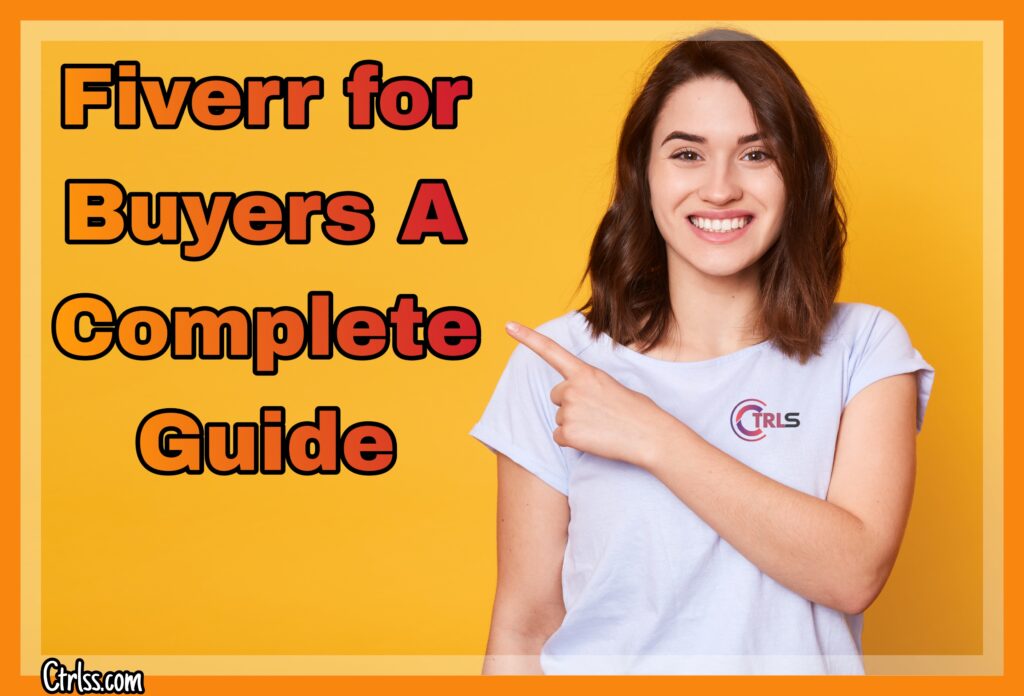 What is Fiverr and Why Should Buyers Care?
Fiverr is a dynamic online marketplace that connects buyers like you with talented freelancers offering a wide range of services. From graphic design and content writing to programming and voiceovers, Fiverr has it all. What sets Fiverr apart is its user-friendly platform, vast pool of skilled professionals, and affordable pricing options. It's the go-to place for buyers looking to outsource tasks, save time, and get quality work done without breaking the bank.
Getting Started: Your Fiverr Buyer's Account
The first step on your Fiverr journey is creating a buyer's account. It's a quick and simple process that allows you to explore the marketplace, communicate with sellers, and make purchases. Here's how you can do it:
1. Sign Up: Head over to the Fiverr website and click on the "Join" button. Fill in your details, choose a username, and create a strong password. Boom! You're now officially a Fiverr buyer.
2. Profile Setup: Take a moment to set up your profile. Add a profile picture, write a catchy bio, and include any relevant information that showcases your interests and requirements. A well-crafted profile helps sellers understand your needs and preferences better.
3. Payment Setup: Before you start making purchases, ensure you have a valid payment method linked to your Fiverr account. Fiverr accepts various payment options, including credit/debit cards and PayPal. Choose the option that suits you best and link it to your account securely.
Navigating the Fiverr Marketplace: Tips for Buyers
Now that you have your Fiverr buyer's account all set up, it's time to explore the marketplace and find the perfect gig for your needs. Here are some essential tips to help you navigate Fiverr like a pro:
1. Use Keywords Effectively: When searching for services, use relevant keywords that accurately describe what you're looking for. For example, if you need a logo design, search for "logo design" or specific keywords like "minimalist logo design" for more targeted results.
2. Filter Your Search: Fiverr offers powerful search filters to help you narrow down your options. You can filter by service category, seller level, delivery time, and budget. Utilize these filters to find the gigs that align with your requirements.
3. Check Seller Ratings and Reviews: Before making a purchase, always check the seller's ratings and reviews. This feedback provides valuable insights into the seller's skills, reliability, and customer satisfaction. Focus on sellers with high ratings and positive reviews to ensure a smooth experience.
4. Read Gig Descriptions Carefully: Dive into the gig descriptions to understand what the seller offers and any specific requirements they may have. Pay attention to details such as delivery time, revisions, and additional charges. Clear communication is key to avoid misunderstandings and ensure your expectations are met.
5. Communicate with Sellers: If you have any questions or need clarifications, don't hesitate to reach out to sellers. Fiverr provides a messaging system that allows you to communicate directly with sellers before making a purchase. Clear communication helps both parties establish mutual understanding and sets the stage for a successful collaboration.
Making Purchases and Managing Orders on Fiverr
Congratulations! You've found the perfect gig and are ready to make a purchase. Here's a step-by-step guide to help you navigate the purchasing process on Fiverr:
Select the Right Package: Most sellers offer different packages with varying prices and deliverables. Choose the package that best suits your needs and click on it to proceed.
2. Add Extras, if Needed: Some sellers offer additional services or add-ons that can enhance your order. If you require any extras, such as expedited delivery or additional revisions, select them during the ordering process.
3. Provide Clear Instructions: Be specific and provide clear instructions to the seller regarding your requirements. The more detailed you are, the better the chances of getting the desired outcome. Include any necessary files, examples, or references to guide the seller.
4. Review and Confirm: Before finalizing your purchase, review the order summary to ensure everything is as expected. Double-check the price, delivery time, and any extras you've added. Once you're satisfied, clickon the "Confirm and Pay" button to proceed with the payment.
5. Manage Orders: After making a purchase, you can track and manage your orders from the "Orders" section in your Fiverr account. Here, you can communicate with the seller, provide feedback, request revisions if needed, and mark the order as complete once you're satisfied with the final result.
Fiverr : The Ultimate Guide to Hiring Freelancers
Fiverr Pro: Unlocking Premium Quality and Expertise
If you're looking for top-notch quality and expertise, Fiverr Pro is the way to go. Fiverr Pro brings together a curated selection of hand-vetted professionals who have undergone a rigorous screening process to ensure their skills and capabilities. When browsing through Fiverr Pro gigs, you can expect exceptional quality, reliable communication, and a premium experience.
Tips for a Successful Collaboration on Fiverr
To make the most out of your Fiverr experience and ensure a successful collaboration with sellers, here are some additional tips: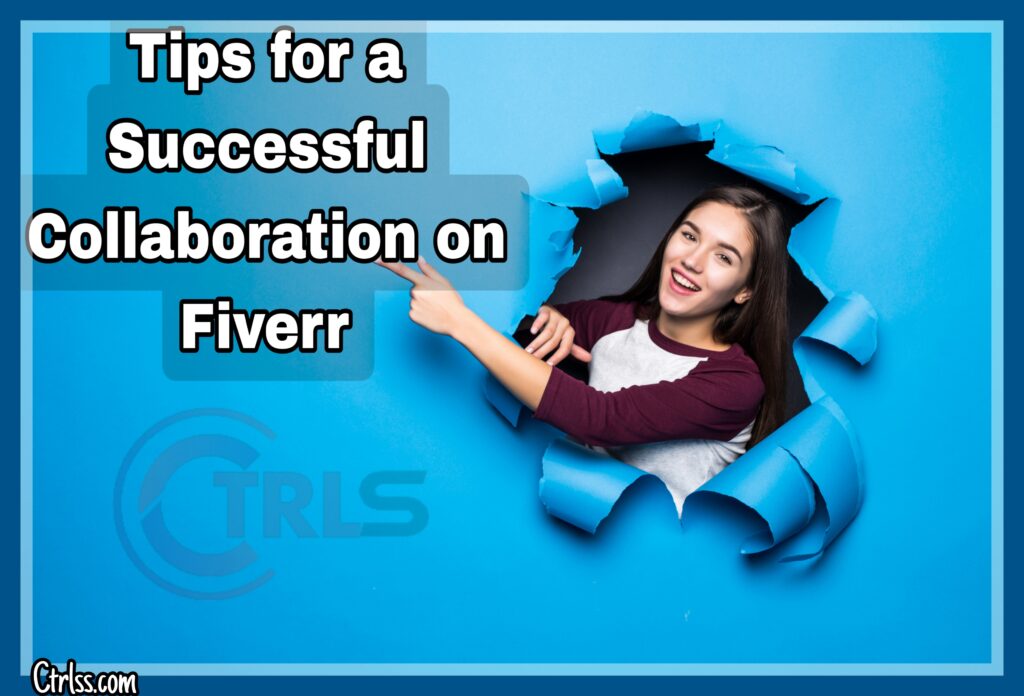 1. Be Clear and Specific: Clearly communicate your requirements and expectations to sellers. The more precise you are, the better the chances of receiving the desired outcome.
2. Ask for Revisions: If the delivered work doesn't fully meet your expectations, don't hesitate to request revisions. Most sellers are open to making adjustments to ensure customer satisfaction.
3. Leave Feedback: After completing an order, take a moment to leave feedback for the seller. Your feedback helps build a reliable reputation system within the Fiverr community and assists future buyers in making informed decisions.
4. Build Long-Term Relationships: If you find a seller who consistently delivers exceptional work, consider building a long-term working relationship. This can save you time and effort in the future, as the seller becomes familiar with your preferences and requirements.
Dear readers! You've now reached the end of our comprehensive guide to Fiverr for buyers. Armed with these valuable insights and tips, you're well-equipped to navigate the marketplace, find the perfect gigs, and collaborate with talented freelancers to bring your projects to life. Remember to use keywords effectively, leverage search filters, and communicate clearly with sellers to ensure a successful Fiverr experience.
So, go ahead and dive into the exciting world of Fiverr, where endless possibilities await!
Stop signs as we conclude this article, are you ready to embark on your Fiverr journey? Don't waste another minute – head over to Fiverr, create your buyer's account, and let the magic begin. Happy buying!